Many Windows 10 users who have noticed Runtime Broker process always wonder what it is and why the process spikes memory and CPU usage in some cases. But what is Runtime Broker? This is a process used in Windows 10 to determine whether all universal apps downloaded from Windows Store are declaring their permissions such as the ability to access user microphone or location. Although this process always runs in the background, its activity can clearly be seen anytime a user launches an app fetched from Windows Store. When Runtime Broker spikes CPU usage, this is likely to cause system and compressed memory process to also spike memory usage.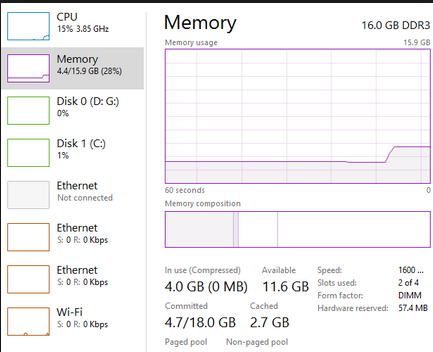 The biggest advantage of Runtime Broker is that it acts like a middleman. The process basically hooks a user's universal apps with configured privacy settings. But why does this process use memory? When Runtime Broker is not active, it requests for very small amounts of memory from the RAM. In most cases, an inactive Runtime Broker process can take less than 40 MB of RAM. But when a universal app is launched, the process requests more memory from the RAM thereby increasing memory usage from 40 MB to over 700 MB.
When even more universal apps are launched, the amount of RAM requested by Runtime Broker will increase, but is unlikely to exceed 1GB. When all the universal apps are closed, the memory usage drops down significantly to 40 or 20 MB. If the overall amount of RAM in your computer is low, the high RAM requests from Runtime Broker could cause a system and compressed memory high disk usage and even occupy 100% of memory and CPU resources. Other running applications will also request for more RAM but will not be able to run optimally because huge amounts of memory are being consumed by the Runtime Broker process and this will generally freeze your computer.